OUR VISION IS TO HELP
INSURANCE

BUSINESSES
THRIVE IN THE DIGITAL WORLD
Are you a multi-line insurer operating in multiple countries via multiple distribution channels?

ADDRESS CUSTOMER NEEDS
Offer personalized insurance products to address customers' real needs.

USER-FRIENDLY EXPERIENCE
Allow customers to purchase any insurance products via any digital device with clear, simple and transparent purchase and service experience.

SMART TECHNOLOGY FOR TRUE COST SAVINGS
Achieve large economy of scale and lay the foundation for IoT, AI and Blockchain plugins.
WE PROVIDE A FULL RANGE OF INNOVATIVE SOLUTIONS FOR ANY ASPECT OF YOUR DIGITAL INSURANCE TRANSITION.
An innovative digital insurance platform that enables product underwriters to flexibly configure and digitize any insurance product for sales automation. No more long waits for IT coders to automate product to market.

Origami™
INSURANCE SOLUTIONS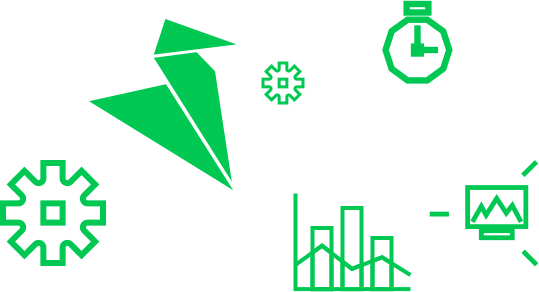 A travel insurance in a few days.
A SME commercial insurance in a week.
A Professional Indemnity Insurance in 2 weeks.


FLEXIBLE TAILOR
PRODUCT MAKING



DIVERSE DISTRIBUTION
CHANNELS

MULTIPLE APPLICATIONS FOR DIFFERENT BUSINESS OPERATIONS
HOLISTIC & CONNECTED FOR FULL-SCALE DIGITAL TRANSFORMATION 
Central product administration platform for dynamic and flexible product white labelling.
Central policy administration and reporting platform for seamless lifecycle service deliveries and overall business management.
Intermediary sales platform for multiple product sales, services and sales activity management.
Customer portal/APP for central policy management including lifecycle service delivery and direct upsell/cross-sell initiatives.
OUR

SERVICE

OBJECTIVE IS SIMPLE
TO HELP OUR CLIENTS ACHIEVE HIGH PRODUCT SALES & LOW OPERATING EXPENSES WITH THE MOST EFFECTIVE DIGITAL INSURANCE SOLUTIONS
OUR SOLUTIONS ARE NOT JUST TECHNOLOGY GADGETS
We are committed to providing our expertise and working as part of our clients' team, where we ensure every digital capability build is for tangible top-line business and bottom-line KPI deliverables.
Our commitment to tie our solution offers to our client's business success is further demonstrated via our service offering approach. We offer ready-made Origami total insurance solutionss as a package or as separate digital capability components to suit different clients' needs.
We offer expertise to help clients build their own digital insurance solutions.

Wish to find out how you can switch to digital insurance operation without heavy upfront system investment?
We are digital insurance solution specialists with expertise in both insurance product management and insurance technology development. We have a detailed insight in underwriting, pricing logic, distribution, P&L, insurance system design/development and large technological project management. No more systems built for failure to support business needs!
With our experience as pioneers in building white labeling insurance platforms in the past 6 years, we understand that digital insurance transition challenges and have a full range of solutions to help our clients transit to a digital paradigm.

A brand new comprehensive end-to-end digital insurance system?
A light, agile and flexible front-end sales platform on top of your legacy systems so that your distribution partners can sell any of your insurance products?
A nimble and cost effective platform to fast-track sales automation for products that are still being underwritten and processed manually?
A digital platform to roll out UBI, connected Home Insurance?
An effective platform to push out a full range of products to your existing customer base for up-sell/cross-sell initiatives?
Expertise to help you build your own digital platforms?
CONTACT US FOR ANY ASPECT OF YOUR DIGITAL INSURANCE TRANSITION NEEDS.
CONTACT US NOW

Get in touch with us if you are looking for an awesome enterprise solution.
We welcome all insurers, agencies and brokers who are facing issues with their current support.
Feel free to email us directly at hello@alignedbiz.com or leave us a message here.
Address: #01-01, 30 Prinsep St, Singapore 188647